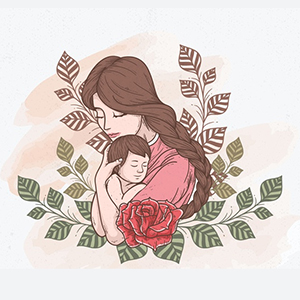 A red roses is the secret key to unlock your special person's heart. This is a simple and gorgeous bunch of 12 lovely reds hand-crafted for that someone.

₹

1,149.00 -

₹

1,349.00 / Kg

Searching for a smiley or an emoji Black Forest cake? This cake is the perfect choice to send a tasty dessert as well as carving your emotion in the form of a cake.

₹

1,099.00 -

₹

1,299.00 / Kg

If you are looking for a cake to represent you, look no further. This heart-shaped Black Forest cake tells it all behalf of you and the best part is it's a Cake!

₹

1,149.00 -

₹

1,349.00 / Kg

A super precisely carved heart shaped cake with chocolate essence is delicately moulded into the Black Forest cake that melts hearts just with the appearance.

Make a colourful impression while presenting a colourful bouquet of flawlessly 15pink roses in a contrast coloured wrapping that has a bow as its final touch.

An economical gift option that retains the stellar beauty of fresh roses. This bouquet of 12 red roses beautifully wrapped with a cute teddy will tell your girlfriend or boyfriend how much you adore them

The colour red denotes cheer for every season and occasion. Spread the season's greeting by gifting someone this neat bunch of 15 reds wrapped in gauzy red wrap and a red ribbon.

₹

1,199.00 -

₹

1,399.00 / Kg

Satisfy your appetite with this sweet smelling cake of Vanilla flavour that just rings the hunger pangs with its freshly out of the oven baked smell!

A combo that never misses its mark. Leave a surprise for your loved one with this bunch of 12 red roses and a sweet 6 inch teddy along with it.

A sweet little basket to say "Thank you and love you" to the sweet friend in your life. This bunch has some ballerina style roses perched tall along with an arrangement of some sitting on a basket. These 18 flowers are simply too good to miss.

Knock it out of the park with this sinful combo. Its a sixer of emotions with this one. The fresh bouquet of 12 roses comes with 5 Cadbury Dairy Milk chocolates and a 6″ snow white teddy.

Tugging at your hear strings, this a presentation that will spell out your heart's desires. The 18 red roses are in full bloom, perfectly packed in a netted cellophane – a perfect pick. When two hearts beat as one, crimson roses are the most fitting way to capture that feeling. Make it a day to remember!

Be a darling and bring these 10 beautifully wrapped pink carnations and this yummy chocolate cake to brighten up any get together or gathering.

What's a Birthday or Valentine surprise without some roses, chocolates and a plushy? Here is a sweet little deal that packs all three – a dozen roses, 16 Ferrero Rochers and a cuddly little 6″ bear, handpicked to leave a special mark on a special day

Be suave, gift suave. This combo consisting of a bunch of 12 red roses with a pack of 16 Ferrero Rochers is what you need. A perfect romantic gesture.

This bouquet packed with red roses that are fresh from the garden harvested just at the right time are tied neatly with a bow, just for you to present it to the people precious to you!

On a special day of your loved one what else could they ask more than glittering ruby 20 red roses that are packed to show your abundance love.

Whats a fitting gift for a first date? This very combo of 20 bright red roses along-with seasonal fillers wrapped in attractive imported red-paper. Your date is sure to be very impressed with your tasteful selection of gifts.